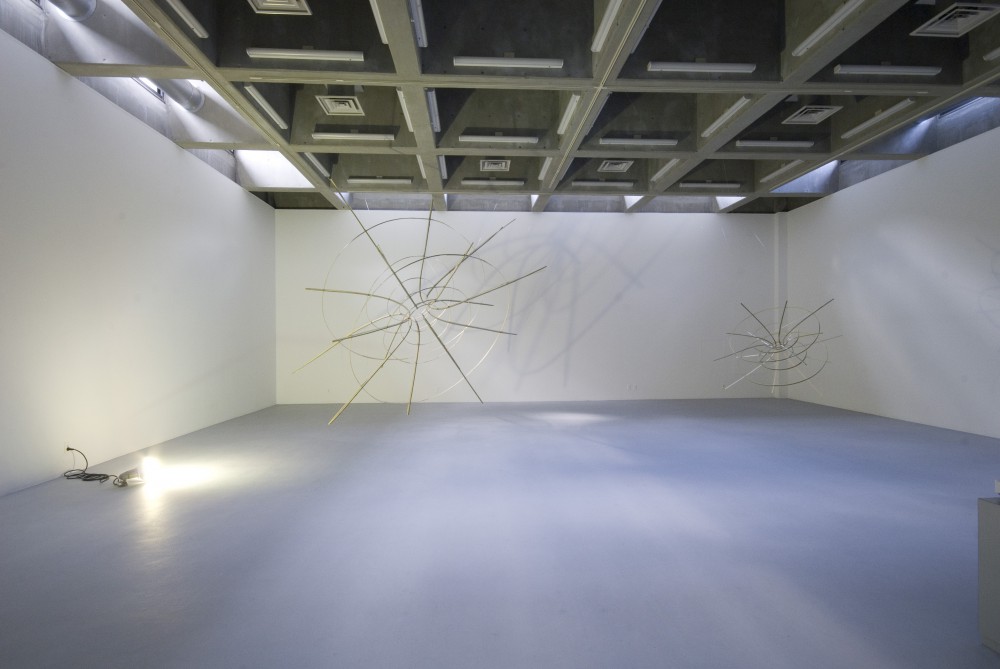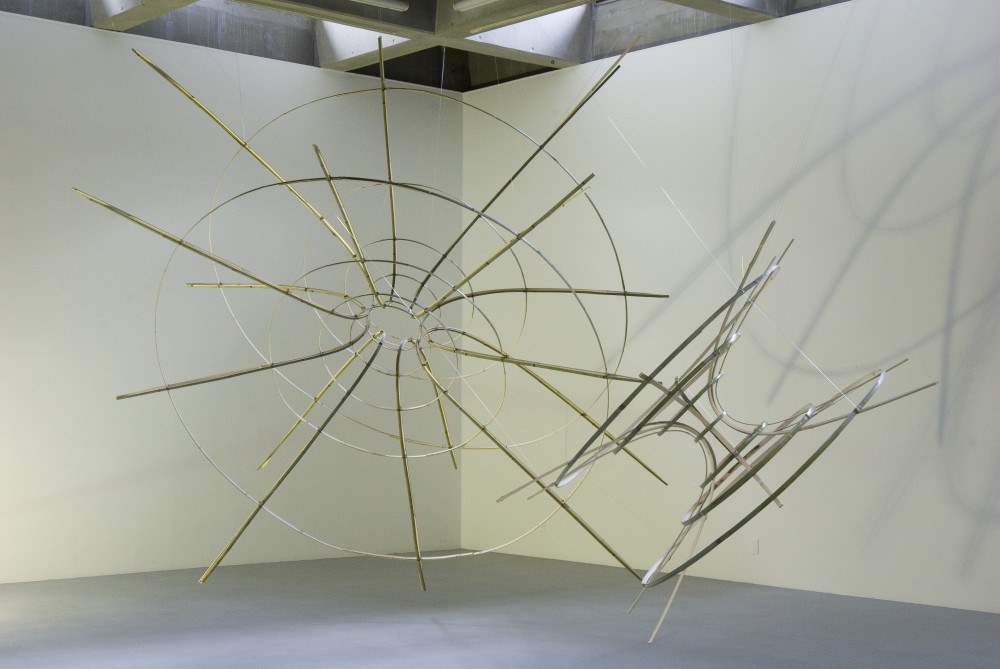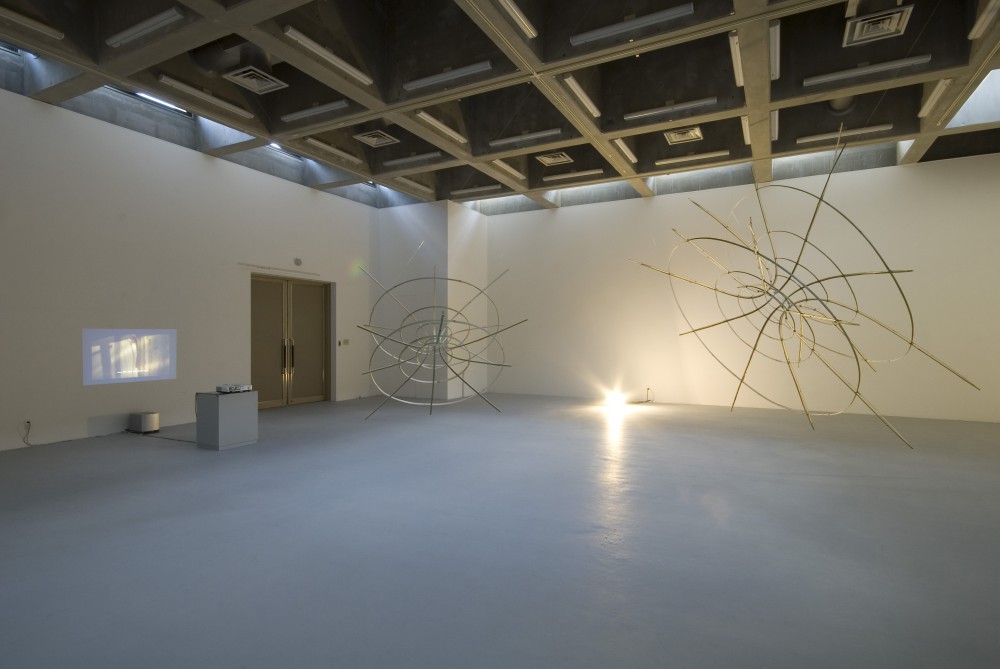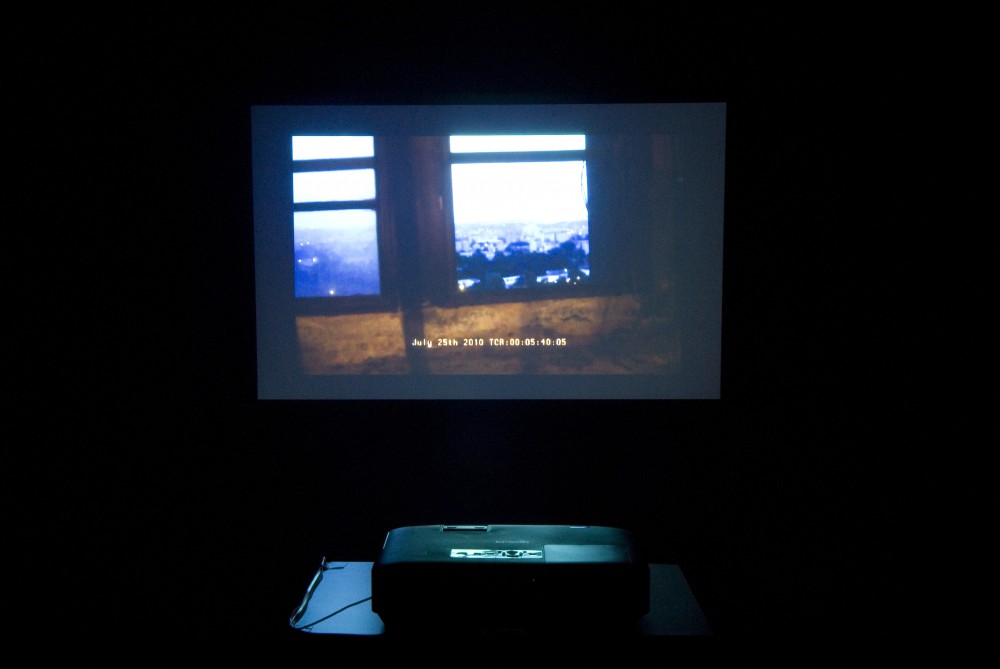 CCA Kitakyushu Project Gallery presented a new work by Didier Faustino, who lives and works in Paris.
The novel by Philip K Dick "Pay for the printer" describes a world where everything is repeated until exhaustion. The Balance of Emptiness is a way for Faustino to experience the relation between reality and fiction by representing in an empiric way a hypothetical physical phenomenon. The proposal for the CCA Kitakyushu is an installation inspired by wormholes generating a visual and physics disturbance. Made in bamboo, the archaic wormholes copy leads the view through the space as two endless targets whose shadows are dematerialized on walls making slid the bodies into a fourth dimension.
A short film called Exploring Dead Buildings was also presented as a micro fiction relating the exploration of the "Ministry of Highways of the Soviet Republic of Georgia". This video shows the discovering of this dilapidated space by a non motorized module on wheels that is moved by two operators. Only enlightened by two spotlights powered by a battery the camera make slow movement into the darkness and makes discover the complexity of this dead architecture.
Didier Fiuza Faustino stayed at CCA Kitakyushu as Professor of Research Program during a month of November, 2010.
This post is also available in: Japanese
---
| | |
| --- | --- |
| Category | Project Gallery |
| Artist | Didier Fiuza Faustino |
| Date | 2010-11-18 - 2010-12-04 |
---