ABOUT
CCA, Center for Contemporary Art and Peace Winds Japan (PWJ) launch a new art platform 'CCA Islands', based on the venues of two islands in Japan – Toyoshima (Seto) and Ishigaki (Okinawa). Standing on the concept: "Art supports artists and saves lives", the project brings together contemporary art and humanitarian assistance to create new synergies.
CCA Islands aims to develop art projects that extend the framework for the presentation of art, with new ways of working. The program is associated with humanitarian support, working as an initiative towards environmental protection and enrichment of island culture. Activities will include art works and publications derived from research, supported by lectures, conferences and workshops. CCA Islands offers the CCA Travel Scholarship to emerging artists, curators, architects, designers, and aspiring professionals in various areas of contemporary art and culture.
The main venue of CCA Islands is Toyoshima, a small, uninhabited island in the Seto Inland Sea. Gerhard Richter's site-specific commissioned work, '14 Panes of Glass for Toyoshima, dedicated to futility' (2015), is open to the public by appointment for a limited time. Currently, an art library is under construction, and CCA Islands is focusing on active use of the library, while the gallery and residential spaces will complete the art research center.
We work closely with the committee to devise programs and operations. We explore and review together. We are continuously examining and challenging – seeking a new model for an art institution.
Nowadays, art exhibitions and projects are organized all over the world, and contemporary art disregards national and political boundaries, transcending and continuously expanding traditional arenas. Experienced not only in museums and galleries, fields for art can be anywhere, actual and virtual, and are all-pervasive through the internet. The domain of art is now widely recognized as a medium for many other kinds of academic expression. The world of art reflects and mediates the enormous changes in the ways we conceive and recognize borders, space, information and communication, as technology is continuously changing politics and economics.
The acceleration of new, unexpected and unpredictable events in the world has convinced us that our relationship with art needs to be reconsidered, without cutting ourselves off from society. Growing from CCA's longstanding reputation for challenging, internationally acclaimed projects, and incorporated with Peace Winds Japan humanitarian aid activities, CCA Islands aims to develop a new art hub, a site for exchange and connection.
CCA Islands International Committee
Cao Fei, Artist
Joseph Grigely, Artist
Hou Hanru, Curator
María Inés Rodríguez, Curator
Kensuke Onishi (Chairperson & CEO, Peace Winds Japan)
Hiroshi Kunita (Director, Social Design Department, Peace Winds Japan)
Nobuo Nakamura (Director, CCA Islands)
CCA Islands Team
Nobuo Nakamura, Director
Ayako Yamada, Curator
Tomomi Kinjo, Researcher
Audrey Templier, Visual identity design
Hiroshi Araki, Architecture design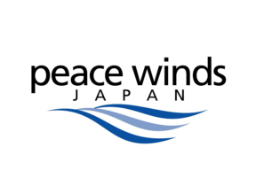 Peace Winds Japan
Established in 1996, an international NGO Peace Winds Japan provides humanitarian assistance in conflict and disaster-affected areas in over 34 countries, mainly focusing on the areas of Asia, Africa and the Middle East. PWJ is engaged in cultural and educational activities, which are pressing issues needing support in many parts of the world. PWJ is also active in animal welfare and dog rescue.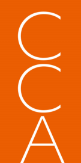 CCA
Center for Contemporary Art, CCA is a research institution for contemporary art, founded in Kitakyushu in 1997. Since then, CCA has been presenting art exhibitions and projects together with internationally renowned artists and practitioners from various fields such as architecture and science. CCA ran a studio and fellowship program for emerging artists, curators, and aspiring professionals in the art world.
ACCESS
46 Yugetoyoshima Kamijima-cho Ochi-gun Ehime 794-2530 Japan
234-259 Hirakubo, Ishigaki-shi Okinawa 907-0331 Japan
CCA ArtSans
opentype font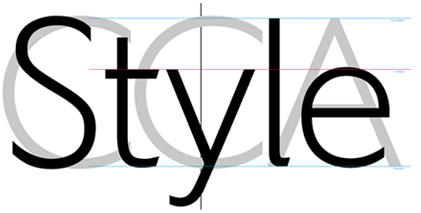 CCA ArtSans Download
Every font/typeface is a collection of glyphs, each of which represents an individual letter, number, punctuation mark, or other symbol. The shapes that form our familiar alphabet were perfected in roman capitals, and makers and designers have embraced the beauty and emulated the proportions of the best examples. From these stone cut or handwritten origins, generations of craftsmen and type designers have reproduced and remade alphabets.
The weight, proportion, embellishment, style/expression, counter and inter-letter spacing create the characteristic appearance of a typeface. In the making of a text typeface, type shapes are refined and harmonised to ensure that every letter combination is well-balanced to achieve legibility through the clarity of even texture on the page.
The inherent rules for typeface design are constant, even as changing technology drives the making and dissemination of type. New typefaces answer the continuing overriding demand for utility, and a new generation is enthused in using and making.
A typeface is a crucial interface, setting the tone and facilitating engagement and interaction with the message. For CCA Islands, the best typeface will be clean, modern clear in small type sizes and distinctive in display. The CCA ArtSans typeface is founded on the principles of Edward Johnston, with the aim of regenerating freshness and individuality.
Eiichi Kono
Technical details
Format: Opentype font
System requirement: Windows XP, Vista,
7 / Mac OS X 10.2 or later
Terms and condition
CCA Islands and Eiichi Kono retain copyright of CCA ArtSans. This font is released as freeware for personal use and for use by non-profit organizations.
Distribution of CCA ArtSans is strictly Prohibited. This font may not be reverse-engineered without prior written permission.
CCA Islands accepts no liability from the use of the font including, but not limited to, loss of data or failure of any application to recognize the font.
By downloading and installing the font you agree to these terms and conditions.
CCA Islands accepts no liability for any loss in the event access to the site is temporarily interrupted or suspended without notice due to system failure, maintenance, repair or for reasons beyond our control.
CCA Islands can not accept responsibility for the content of any site or page linked to once you have left our site.
These Terms and Conditions are subject to future amendments.