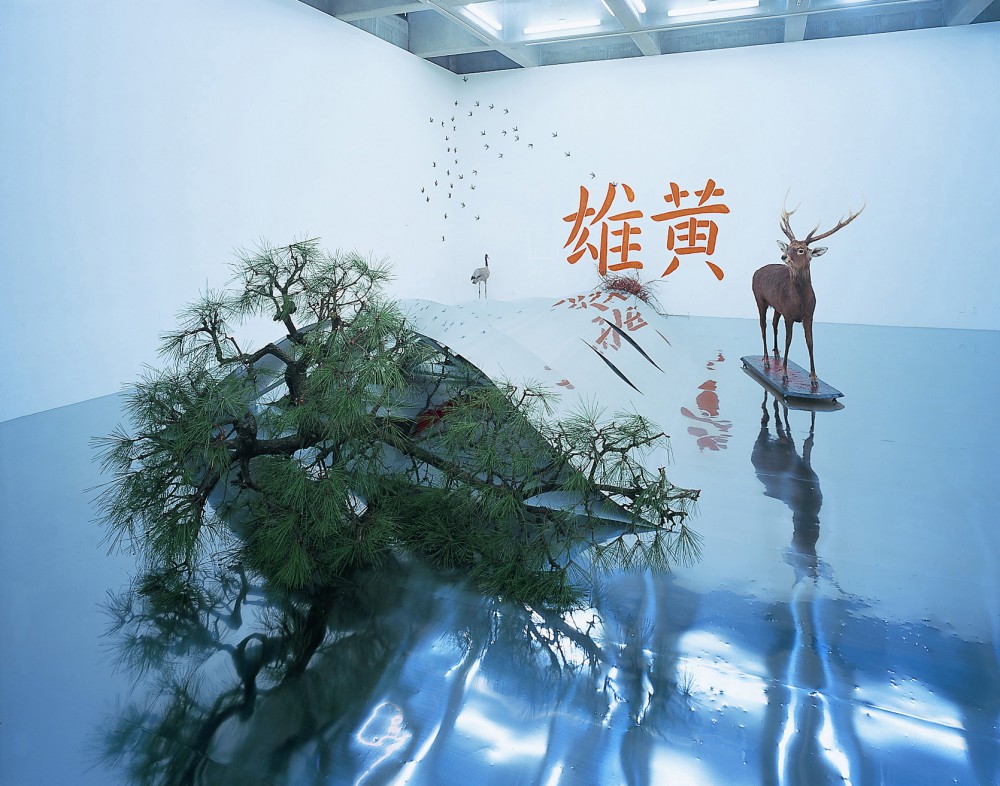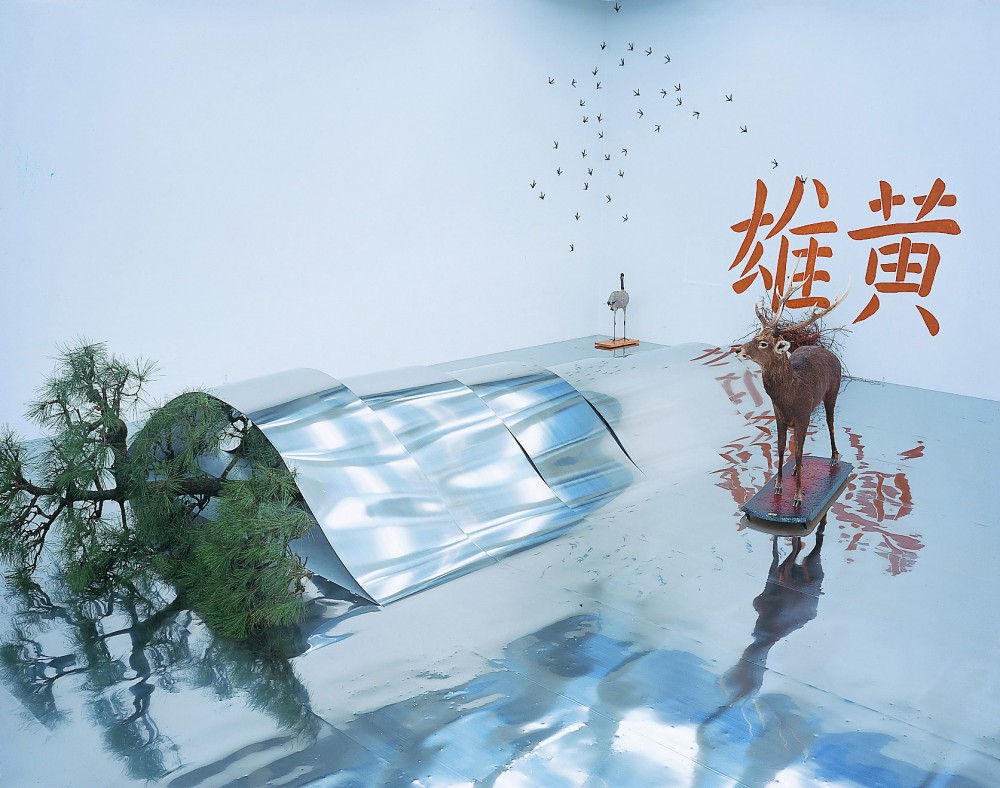 CCA Project Gallery presented a new work by Huang Yong Ping.
Huang created the world of mutability by the art of the drug of transmutations, with orpiment and cinnabar as mineral, deer and crane as animals together with a pine tree on the mirror-like floor. The two different minerals are regarded as the most essential medicinal stones in this Chinese alchemy, and they have the animating ability to be transmuted into the gold or elixir of immortality. With the mythological meaning, both of the animals play as messengers who invite us to the mystical world. By this installation with such animals, plant, minerals playing a metaphorical role, Huang aims to transform and transcend the context to reveal the latent reality, probing to be highly effective and significant. Also, the ancient art of the drug of transmutation can be compared with the art in our time. The alchemy might be a sort of art which transform the ordinary things in both physical and spiritual status. And, the contemporary art does not interpret simply: as the stone can transmute into the gold, and vice versa.
Huang Yong Ping stayed at CCA as a Professor of the Research Program from December 16, 1998 to January 31, 1999.
This post is also available in: Japanese
---
| | |
| --- | --- |
| Category | Project Gallery |
| Artist | Huang Yong Ping |
| Date | 1999-01-29 - 1999-02-18 |
---