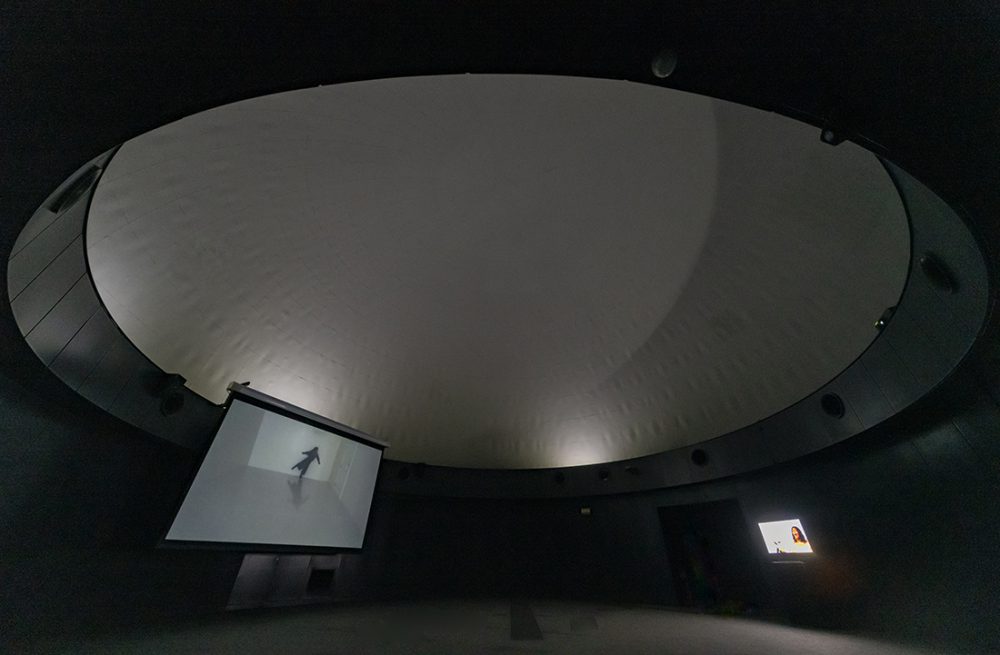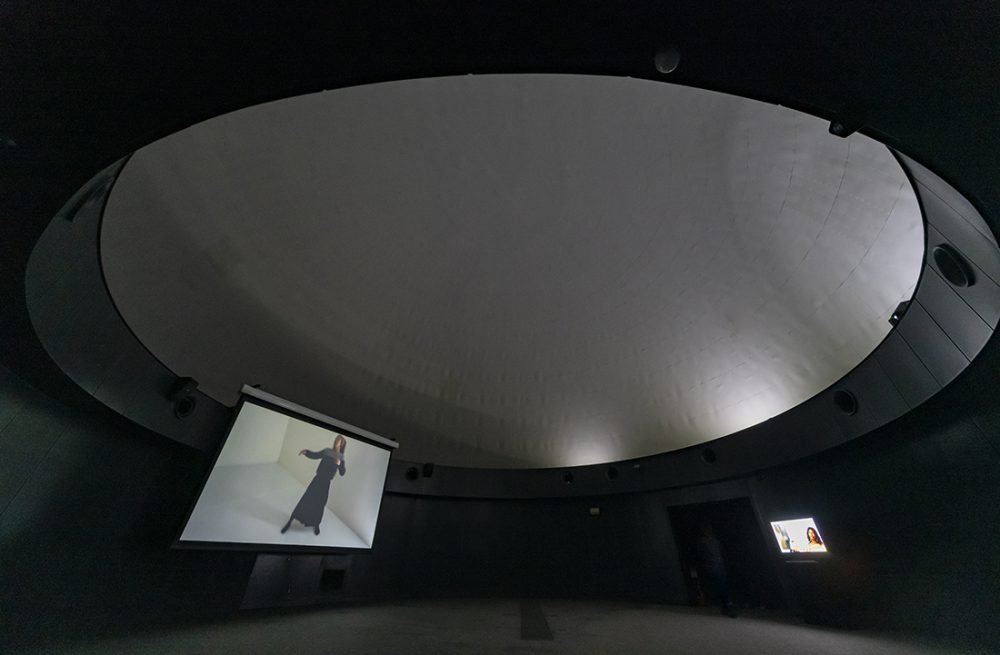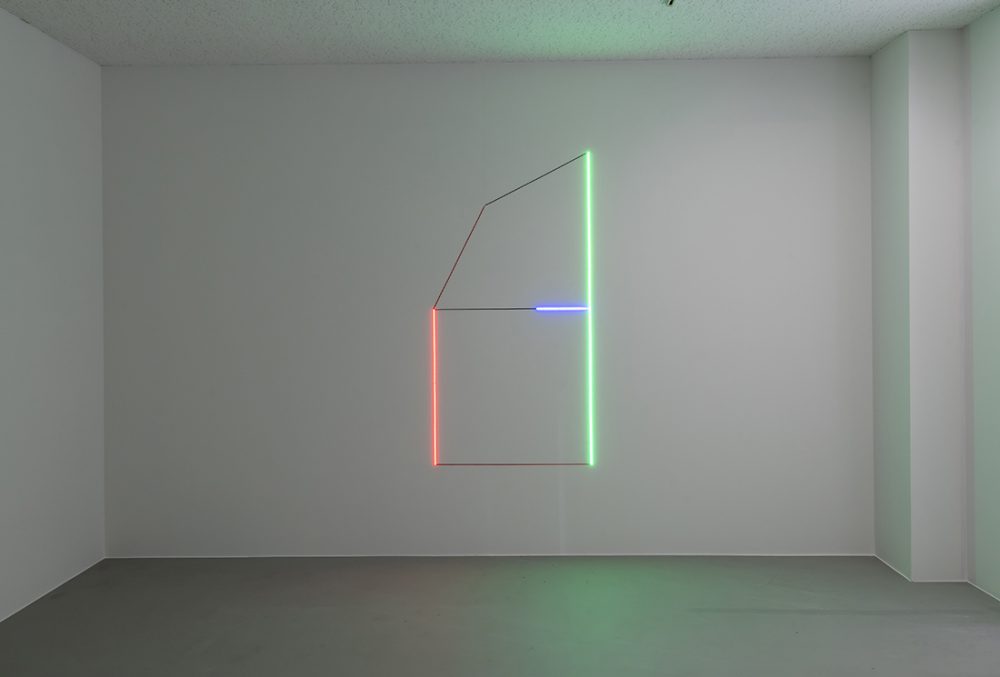 For the projects at CCA, Haroon Mirza presents his new works at two venues: CCA GALLERY and the Dome Theater at Kitakyushu Environmental Museum.
MIrza creates a new series of "light works" in the CCA GALLERY. These light works which Mirza considers as 'wall drawings', exlore his interest in compositions using electricity and light. Referencing a type of 'anti-form', these silent works use geometric lines of colored LED strips and cables to highlights their spatial environment and the surrounding architecture.
For the video work included in his installation at the Dome Theater Mirza collaborates with a professional ballet dancer Erika Miyauchi, who is originally from Kitakyushu and now lives and works in France.
CCA GALLERY:
Light Work xxxv, 2020
Light Work xxxvi, 2020
Light Work xxxvii, 2020
Light Work xxxviii, 2020
Light Work xxxix, 2020
Light Work xl, 2020
The Dome Theater Kitakyushu Environmental Museum:
Power/Energy, An Alternative Act
8 channel electrical and two channel video 13'30"
Featuring Sarah-Jane Lewis and Erika Miyauchi
Medium: Emerging Paradigm media device, LEDs speakers
This post is also available in: Japanese
---
| | |
| --- | --- |
| Category | CCA GALLERY |
| Artist | Haroon Mirza |
| Date | 2020-02-11 - 2020-03-29 |
---