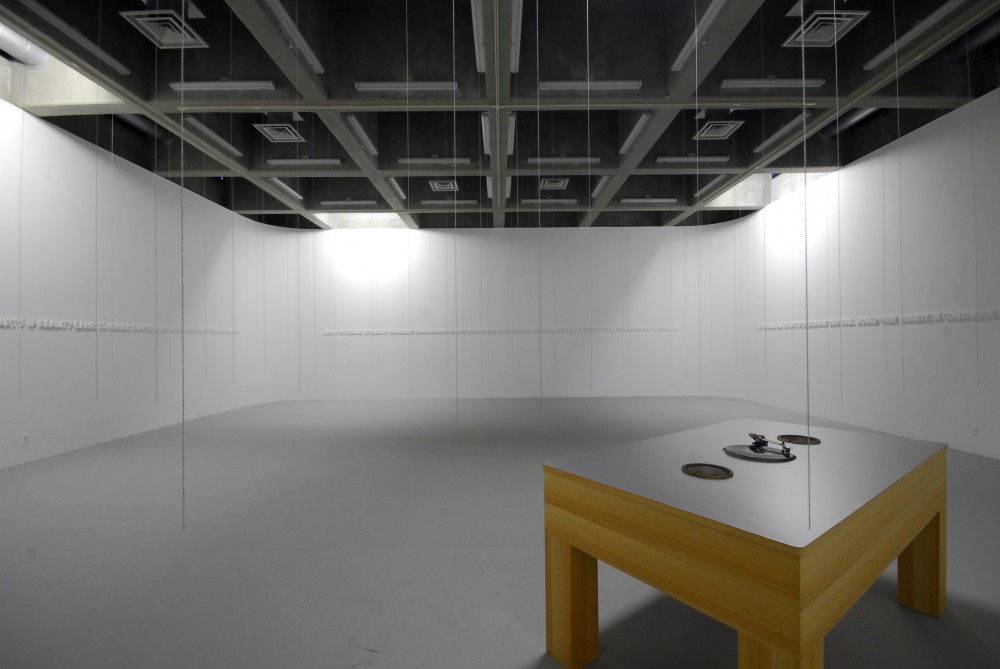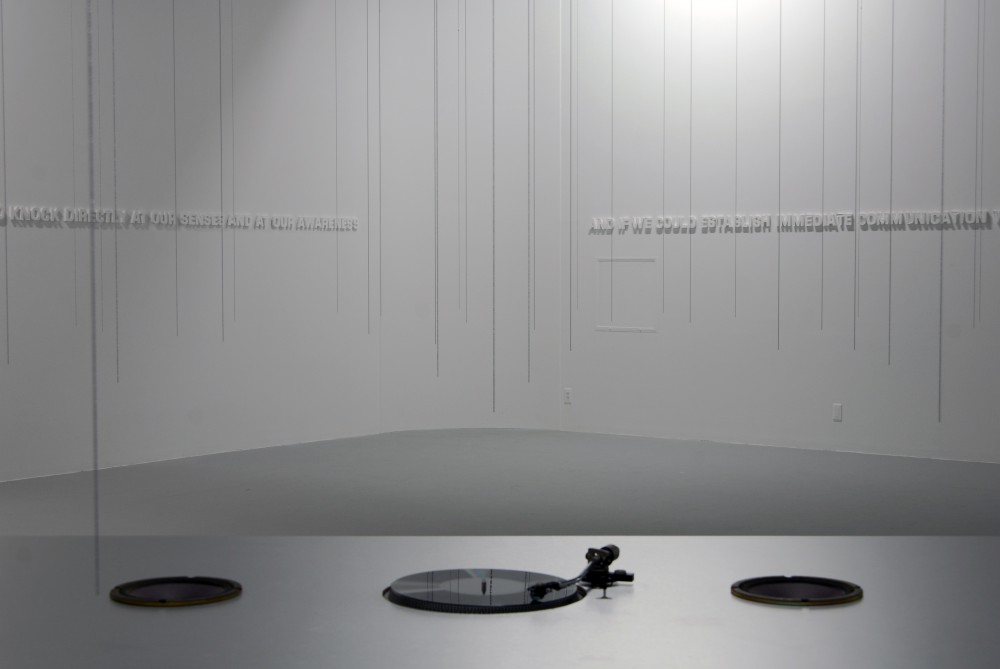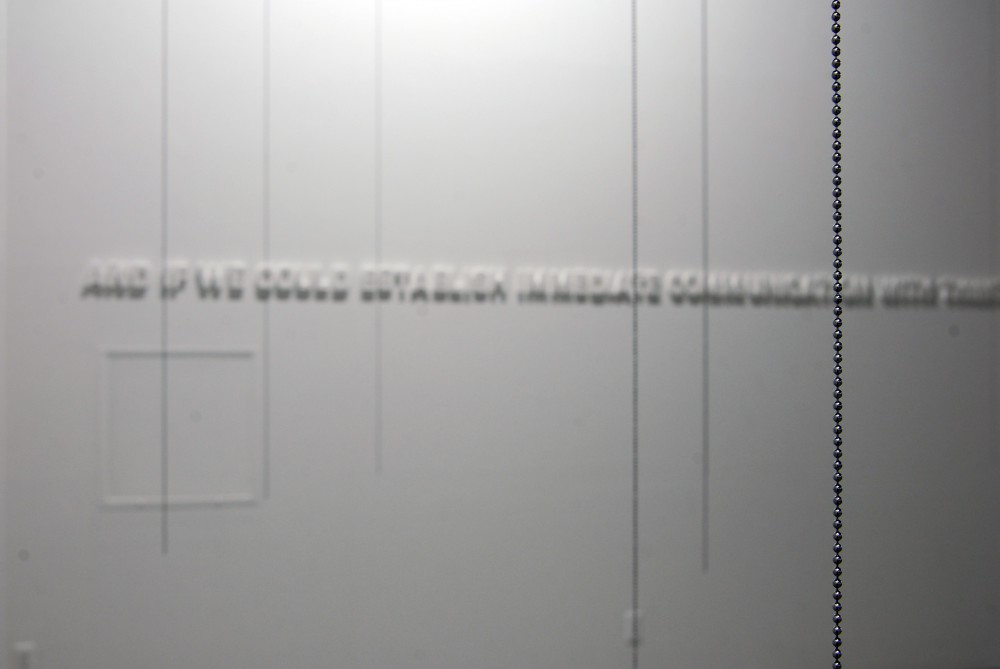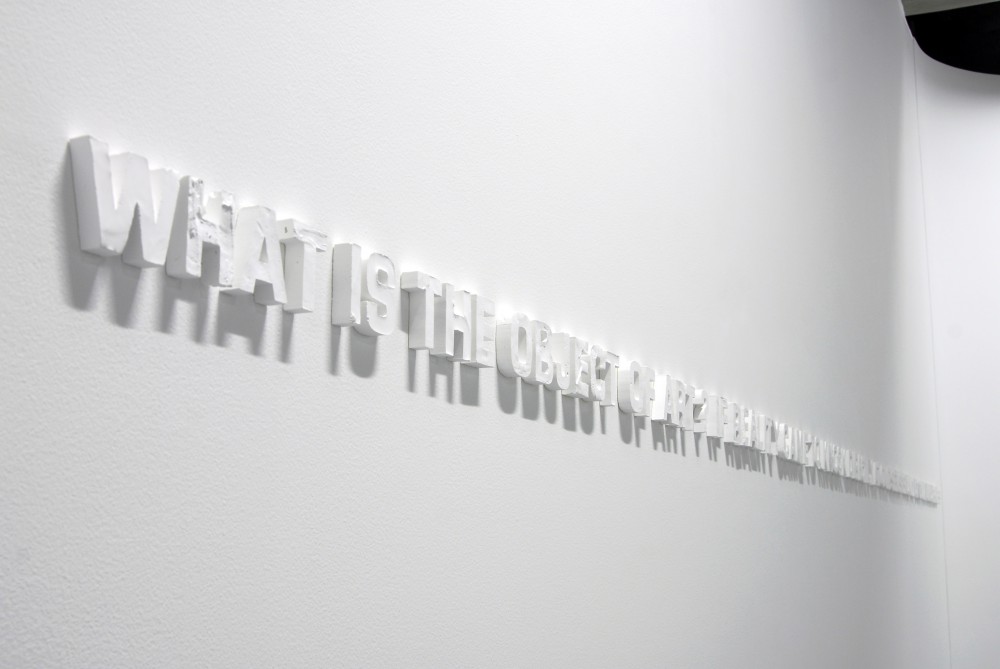 CCA Kitakyushu Project Gallery presented a new work by Melik Ohanian, who lives and works in Paris.
On June 3rd, 1936 at 3:30pm, people from Le Musee de la Parole – Museum of Speech – in France, went to visit Henri Bergson at his private working cabinet to record an interview of the famous philosopher. Before the interview, Bergson was invited to make a sound check. For this voice-recording test he was reading two sentences from his book published in 1900, Le Rire. But finally the interview could never happen, because of technical problems with the portable audio recorder, and the 37 seconds voice-recording is the only existing recording of the voice of the philosopher.
In his project at CCA, "37 seconds – sound check –" *, Melik Ohanian is questioning the reality of this unique recording as a document. And through a minimalist intervention and modification of the exhibition space, this question is transferred to the own reality and the own nature of CCA Project Gallery.
Melik Ohanian stayed at CCA Kitakyushu as Professor of Research Program from September 26th to November 4th, 2007.
* "237 seconds – sound check-" is composed of a vinyl record, a record turntable and two speakers, 268 plasters letters, and 80 electric switch buttons.
This post is also available in: Japanese
---