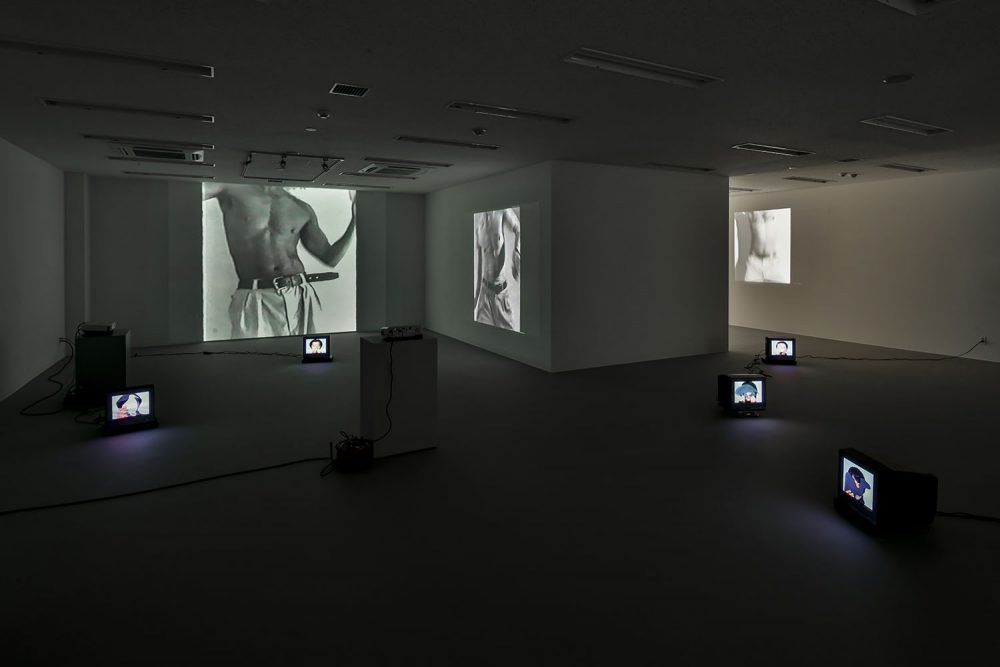 CCA Kitakyushu presents Marina Abramovic's The Hunt (1998), which was conceived by the artist when she stayed in CCA during the year of 1998.
Marina Abramovic (lives and works in New York) is an artist who has pioneered performance as art form since the early 1970s when she started her career. Using the body as medium often under the extremely constrained environments, Abramovic pursuits the limit of body and mind to light a way to communicate with the audience, and to explore our new perception and possibilities. Her work is also presented as various presentation styles, such as installation, video work, sound pieces and photographs. 
CCA Kitakyushu has collaborated with Marina Abramovic since its foundation of 1997, and worked on the various projects such as CCA Artists Book series, the gallery project and a series of  conference 'Bridge the Gap?'
"The Hunt" is a multi-channel video installation, consisting of more than 14 display devices with sound, representing a special physical and mental state. It includes the three large projections, and on each of them we see a male body dancing to the sound, but not showing his head and the lower half of the body. Those images of the other smaller monitors show only heads – each of them is different, holding a different animal shaped paper in front of their face, as they believe the animal can represent their own spirit. Those heads were performed by the participants' of CCA Research Program 1998.
This post is also available in: Japanese
---
| | |
| --- | --- |
| Category | CCA GALLERY |
| Artist | Marina Abramovic |
| Date | 2019-10-28 - 2019-12-06 |
---