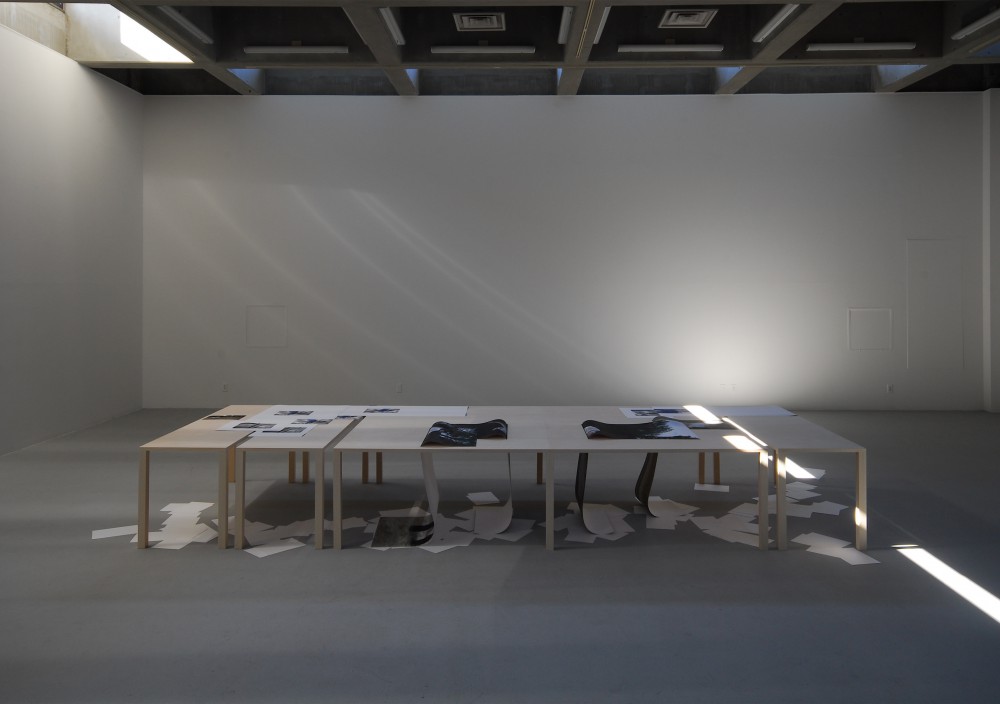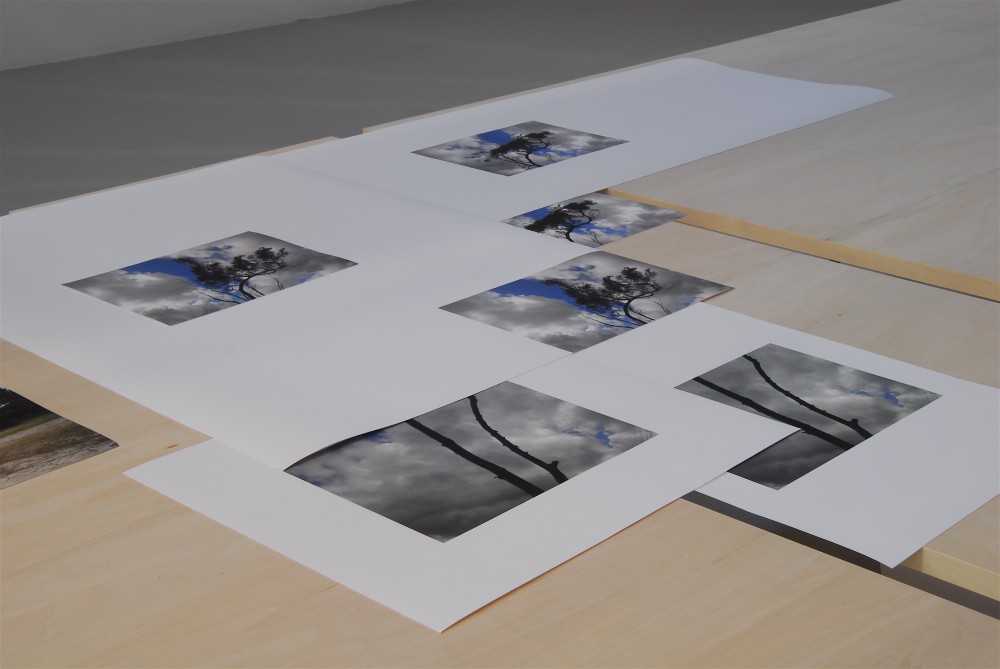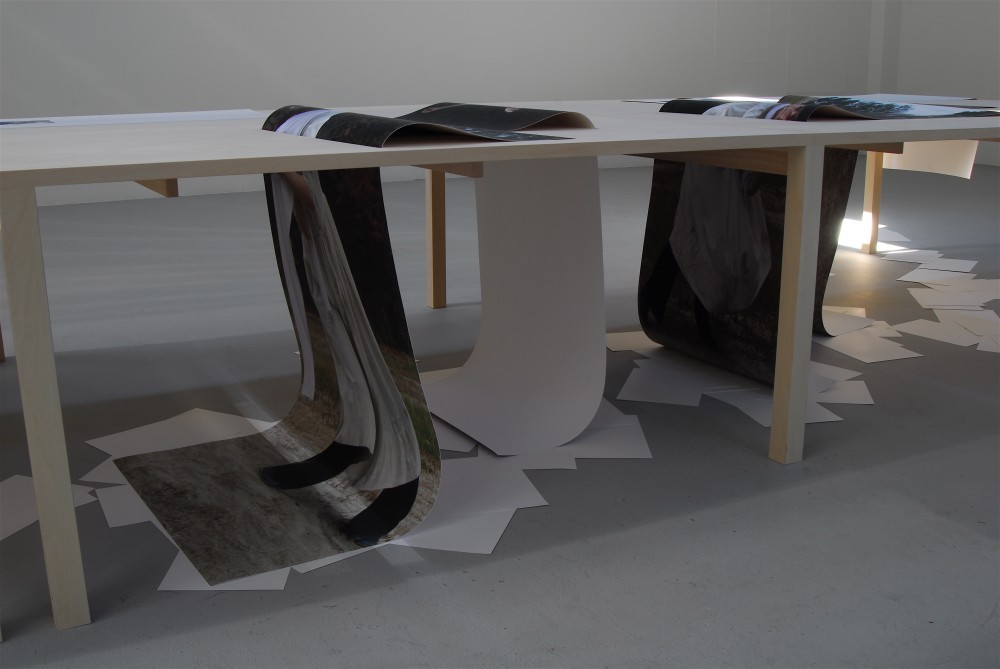 CCA Kitakyushu Project Gallery presented a new work by Jimmy Robert.
'Reprise' is referring to the transition between the famous Hokusai print titled 'Sunshu Ejiri' and its later re-creation by Jeff Wall 'A sudden gust of wind' (after Hokusai). Following his concerns regarding the limits of representation, the idea, in an oblique way, consists of giving a dimensional aspect to the aforementioned images, narrowing them down to some simplified essential form. Working with Shiho Ishihara, a dancer influenced by Min Tanaka, he will try to capture some sort of authentic movement and highlight the natural theatricality of the initial images, actualising them in the white cube of the project gallery of the CCA by presenting them as an installation on a platform which will act in turn as a stage for the objects/images.
Jimmy Robert stayed at CCA Kitakyushu as a professor of Research Program from November 2nd to November 30th, 2009.
Collaboration: Shiho Ishihara / Dancer (Apprentice to Min Tanaka)
This post is also available in: Japanese
---